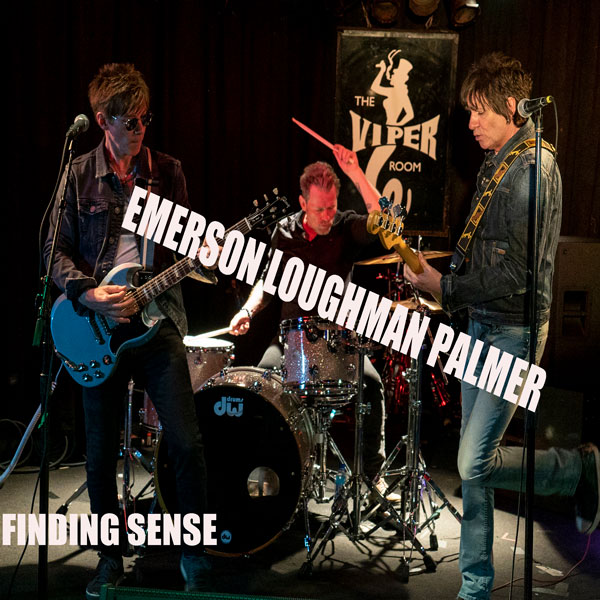 Back in 2016, Emerson, Loughman and Palmer met during a chance encounter on an airline flight, 30,000 feet in the air. They soon discovered a shared interest in classic rock 'n' roll and already knew many of the same people. The three remained in touch during the ensuing months, and once tours and recording schedules finally allowed, set aside time to rehearse and record. During the interim, Loughman penned a bevy of new songs, starting with "Finding Sense" — an almost balladesque number featuring Rickenbacker 12-strings and a damning underlying message about the status quo, complacency and corruption in our modern society.
The members of Emerson Loughman Palmer each carry impeccable rock 'n' roll credentials, having worked with mega superstar acts including Rod Stewart, ABC, Liz Phair, Queens of the Stone Age and many more. Most recently, Emerson Swinford and David Palmer have been an integral component of Rod Stewart's touring band, which recently completed a two-year residency at the Colosseum at Caesar's Palace in Las Vegas.
"Finding Sense", along with five other tracks, was recorded at Simon Phillips personal studio in Los Angeles with BAE 1084's, 312's and 10DCF's to become part of the ep. Side A of Be Empirical was engineered by Simon Phillips (The Orb, Mike Oldfield) and side B by Matt Linesch (Van Halen, Don Henley) with Loughman assuming the producer's chair.
To learn more about Emerson Loughman Palmer, please visit MarkLoughman.com.