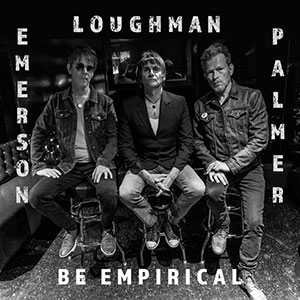 Artist Spotlight: Emerson Loughman Palmer
Back in 2016, Emerson, Loughman and Palmer met during a chance encounter on an airline flight, 30,000 feet in the air. They soon discovered a shared interest in classic rock 'n' roll and already knew many of the same people. The three remained in touch during the ensuing months, and once tours and recording schedules finally allowed, set aside time to rehearse and record. During the interim, Loughman penned a bevy of new songs, starting with "Finding Sense" — an almost balladesque number featuring Rickenbacker 12-strings and a damning underlying message about the status quo, complacency and corruption in our modern society.
BAE Gear Used on Album: 1084's, 312's & 10DCF's.
Read More
BAE are manufactures of high end microphone preamp/equalizers faithful to vintage designs of the seventies and before. With a penchant for high quality transformers like Carnhill (St lves) and Jensen, everything is as close to the vintage philosophy as possible. Not only that but we insist everything is hand-wired/soldered using discreet electronics and not economized on a circuit board.