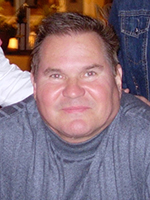 In Memory of Cameron Brent Averill
1949-2020
We are sad to announce the passing of one of the pioneers of pro audio, Cameron Brent Averill.
Brent was probably best known for racking vintage analogue modular designs when the industry tried to prematurely promote the digital age. He was not only a pioneering tech, but an accomplished engineer and all around great human being. Here at BAE, we've always tried to continue his legacy with new designs loosely based on what he racked, all with his build quality and all analogue philosophy in mind.
R.I.P. Cameron Brent Averill
BAE are manufactures of high end microphone preamp/equalizers faithful to vintage designs of the seventies and before. With a penchant for high quality transformers like Carnhill (St lves) and Jensen, everything is as close to the vintage philosophy as possible. Not only that but we insist everything is hand-wired/soldered using discreet electronics and not economized on a circuit board.