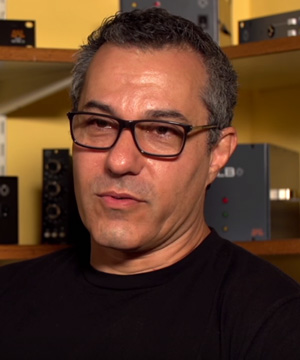 Artist Spotlight: Greg Fidelman - Metallica
Greg Fidelman and Metallica Ready to Track Any Instrument, Any Time with BAE 1073 and 1028 Preamps
BAE 1073 Delivers Sonic Sauce for Derek Sherinian's 'Wall of Keyboards' as Black Country Communion Reunion is Announced
When Metallica and producer Greg Fidelman hunkered down to begin work on the legendary band's latest record, he knew he needed the flexibility to hop in and out of the band's studio and from instrument to instrument with ease. "They're really busy guys, so we wanted to have all of our sounds for drums, bass, and guitar set up all at once and leave them that way," Fidelman says. "That way they can get in there and cut a few takes without having to spend time dialing in sounds or breaking down mics each time."
He knew that the (30) channels of vintage preamps the band had already in the studio would not be enough to simultaneously facilitate the multi-mic drum sound and detailed guitar micing setups he was envisioning for the sessions. He turned to BAE Audio preamplifiers to nearly double his available inputs, matching the classic sound of Metallica's existing vintage gear with the added reliability of BAE's modern construction and components.
BAE Gear: 1073, 1028
Read More
BAE are manufactures of high end microphone preamp/equalizers faithful to vintage designs of the seventies and before. With a penchant for high quality transformers like Carnhill (St lves) and Jensen, everything is as close to the vintage philosophy as possible. Not only that but we insist everything is hand-wired/soldered using discreet electronics and not economized on a circuit board.