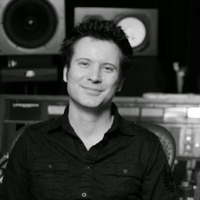 Artist Spotlight: Warren Huart
Warren Huart is a British Producer based in Los Angeles, he is known for his hard work ethic, positive attitude and respect for the artist's vision. With over 20 years of experience in the music industry he is a songwriting multi instrumentalist who produces, engineers and mixes. His studios are equipped with an array of both vintage and modern tube and solid state gear. He records on both Studer tape machines and Pro Tools. His resume includes some of the biggest artists in the world such as The Fray, Aerosmith, James Blunt and Kris Allen to name just a few.
Read More
BAE are manufactures of high end microphone preamp/equalizers faithful to vintage designs of the seventies and before. With a penchant for high quality transformers like Carnhill (St lves) and Jensen, everything is as close to the vintage philosophy as possible. Not only that but we insist everything is hand-wired/soldered using discreet electronics and not economized on a circuit board.