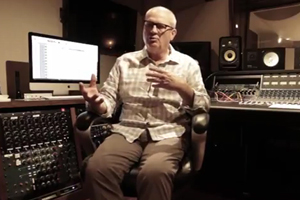 Artist Spotlight: Mike Clink
Mike Clink is an American record producer. Clink began his career as an engineer at Record Plant Studios, recording such bands as Whitesnake, Triumph, Guns N' Roses, Mötley Crüe, Megadeth, UFO (including Strangers in the Night), Jefferson Starship, The Babys, Heart, Eddie Money and many others.
Clink began producing in 1986. Steve Kurutz at AllMusic writes about one of Clink's earliest production experiences: "…after a series of failed attempts, a young band named Guns N' Roses asked Clink to produce their debut album...
Read More
BAE are manufactures of high end microphone preamp/equalizers faithful to vintage designs of the seventies and before. With a penchant for high quality transformers like Carnhill (St lves) and Jensen, everything is as close to the vintage philosophy as possible. Not only that but we insist everything is hand-wired/soldered using discreet electronics and not economized on a circuit board.