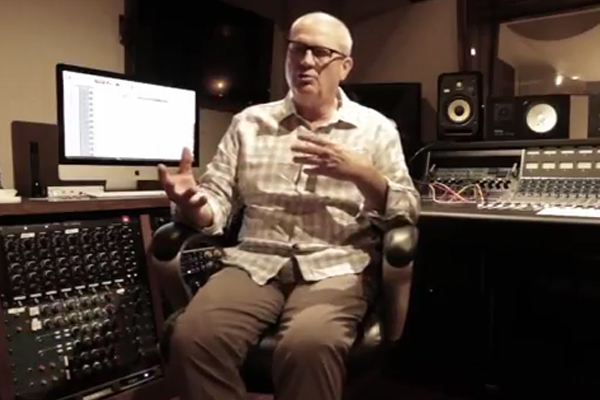 Mike Clink is an American record producer. Clink began his career as an engineer at Record Plant Studios, recording such bands as Whitesnake, Triumph, Guns N' Roses, Mötley Crüe, Megadeth, UFO (including Strangers in the Night), Jefferson Starship, The Babys, Heart, Eddie Money and many others.
Clink began producing in 1986. Steve Kurutz at AllMusic writes about one of Clink's earliest production experiences: "…after a series of failed attempts, a young band named Guns N' Roses asked Clink to produce their debut album, Appetite for Destruction…". Clink's collaboration with Guns N' Roses lasted for five albums which sold a combined total of around 90 million copies. In 1988 Clink began work on Metallica's album ...And Justice for All but was replaced with Flemming Rasmussen who worked with Metallica on two previous albums.
In 1989, Clink produced the critically acclaimed self-titled debut album of the Sea Hags, recorded at Captain and Tennille's Rumbo studios. It would be the Sea Hags' only album. The following year, Clink co-produced the successful Rust in Peace by American thrash metal band Megadeth. Dave Mustaine writes in the remaster's notebook that Clink produced albums which influenced him as a guitar player.
In 1996 Clink moved away from the metal genre to produce an album for the pop punk band Size 14 which was released on Volcano Entertainment part of BMG.
Clink has been involved in a variety of projects. He recorded and mixed the live half-time show for Super Bowl XXXV that featured Aerosmith, 'N Sync, Nelly, and Britney Spears. He also recorded and mixed a live television special for Union Underground. In 2001, he produced the album Glamorous Youth for the Houston rock band Pure Rubbish, which is signed to Ozzy Osbourne's label Divine Recordings.
In 2015, Clink produced the album 'Culling The Weak' by a hard rock/heavy metal trio from Santa Cruz, California, called ARCHER NATION. The band then went on to promote that album for several years on large international tours with bands like Hellyeah, Doro, Annihilator, Queensryche, and more. Archer Nation is working with Clink again for an album due for a 2017 summer release.