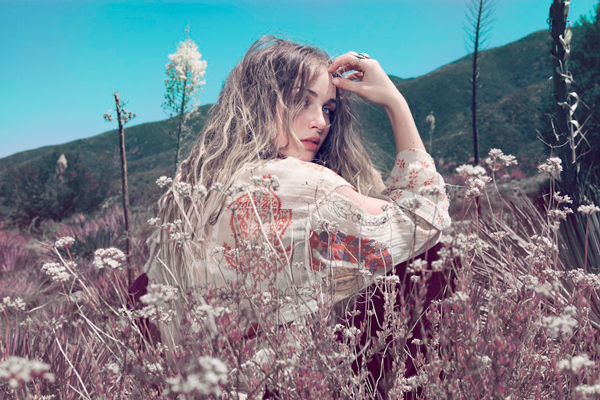 Los Angeles-based singer/songwriter Zella Day blends modern pop with a touch of Western Bohemian flair. A native of Arizona, she was raised in a small mountain town near Phoenix, where her parents ran a cafe and art space whose creative clientele helped to nurture her musical interests.
Picking up the guitar at age 9, she was writing her first songs within a few years, influenced by the classic singer/songwriter records in her parents' collection and her rugged natural surroundings. Eventually relocating to L.A., Day first came to notice when her 2012 acoustic cover of the White Stripes' "Seven Nation Army" began racking up the hits on YouTube.
While it's tempting to compare Day to ubiquitous pop divas such as Lorde and Lana Del Rey, the sonqwriter has her own charmed style. Unlike some of her peers, her songs are more about being in sync with the universe rather than vice versa.
Soon she adopted a lusher, pop-oriented sound, which led some critics to refer to her as a happier sounding Lana Del Rey. Her first single, "Sweet Ophelia"/"1965," arrived in April 2014 and in October of that same year she released her self-titled debut EP on California indie B3SCI Records.
BAE Gear: 1073 DMP