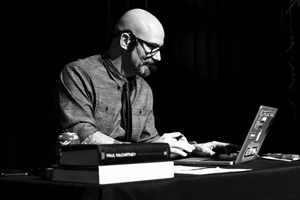 Artist Spotlight: Christian Hand
Christian James Hand is a British musician, music producer, radio personality, and voice-over artist. Born in Tittensor, Stoke-On-Trent, England on January 27th, 1969, his family then moved to Botswana, Africa. In 1976 the family returned to the UK and lived in London until re-locating to Port Jefferson, Long Island.
Hand attended The State University of New York at Purchase (Purchase State College). While there he was instrumental in revamping its college radio station, WPUR (now WPSR). Upon graduation from Purchase State University, Hand was offered a job touring with P.M. Dawn part as of the World of Music, Arts and Dance (WOMAD) Festival with Peter Gabriel. His official title was drum technician, although he was originally hired as a lighting tech, and he also acted as ad-hoc Stage Manager...
Read More
BAE are manufactures of high end microphone preamp/equalizers faithful to vintage designs of the seventies and before. With a penchant for high quality transformers like Carnhill (St lves) and Jensen, everything is as close to the vintage philosophy as possible. Not only that but we insist everything is hand-wired/soldered using discreet electronics and not economized on a circuit board.