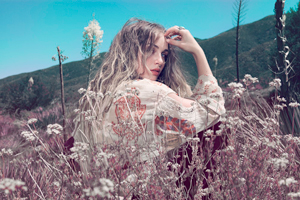 Artist Spotlight: Zella Day
Los Angeles-based singer/songwriter Zella Day blends modern pop with a touch of Western Bohemian flair. A native of Arizona, she was raised in a small mountain town near Phoenix, where her parents ran a cafe and art space whose creative clientele helped to nurture her musical interests.
Picking up the guitar at age 9, she was writing her first songs within a few years, influenced by the classic singer/songwriter records in her parents' collection and her rugged natural surroundings. Eventually relocating to L.A., Day first came to notice when her 2012 acoustic cover of the White Stripes' "Seven Nation Army" began racking up the hits on YouTube.
Read More
BAE are manufactures of high end microphone preamp/equalizers faithful to vintage designs of the seventies and before. With a penchant for high quality transformers like Carnhill (St lves) and Jensen, everything is as close to the vintage philosophy as possible. Not only that but we insist everything is hand-wired/soldered using discreet electronics and not economized on a circuit board.