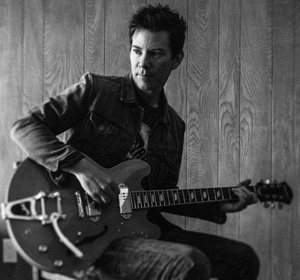 Artist Spotlight: Emerson Swinford
Originally from the Chicago area, Emerson Swinford is a Los Angeles-based guitarist, composer/songwriter and producer. He is currently a touring and studio guitarist for Rod Stewart. His guitar work can be heard on much of the 2015 album release by Stewart, called Another Country on which he also has bass, vocals, and co-writing credit. It has achieved platinum sales status in the UK. He also played guitar and co-wrote on the 2013 album Time, which also went to number 1 on the UK Albums Chart and has reached Double Platinum sales status there. Time went to number 7 on the US Billboard chart. Emerson was also the musical director and touring guitarist for Tony award-winning actress and singer Idina Menzel, famous for her roles in Disney's Frozen, Broadway's Wicked, Rent and the TV show "Glee."
Read More
BAE are manufactures of high end microphone preamp/equalizers faithful to vintage designs of the seventies and before. With a penchant for high quality transformers like Carnhill (St lves) and Jensen, everything is as close to the vintage philosophy as possible. Not only that but we insist everything is hand-wired/soldered using discreet electronics and not economized on a circuit board.