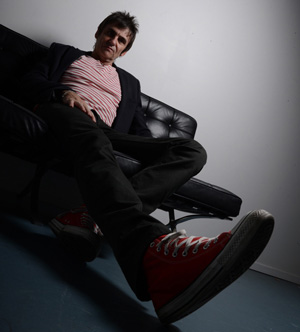 Artist Spotlight: Mark Loughman
From Manchester England, Mark has played with bands such as Happy Mondays, Soda and Elbow. During the 'Madchester' period of the mid nineties, Manchester seemed like the right place to be.
After a support slot with Sting in 98 he longed for pastures new and after busking through North America, he relocated permanently to Los Angeles in 2000.
"I got of the plane at New York JFK with just a bag and a guitar. l had a limited amount of cash so all I could do was start busking. l wanted to see a bit more of America so I got the Greyhound and set off. I wanted to see some musically historic places so I headed out to Nashville and then on to Memphis."
Read More
BAE are manufactures of high end microphone preamp/equalizers faithful to vintage designs of the seventies and before. With a penchant for high quality transformers like Carnhill (St lves) and Jensen, everything is as close to the vintage philosophy as possible. Not only that but we insist everything is hand-wired/soldered using discreet electronics and not economized on a circuit board.